Barth E. Whitham
President and Chief Executive Officer - Enduring Resources, LLC.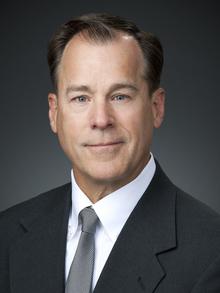 Barth E. Whitham is the President and CEO of Enduring Resources, LLC., which he co-founded for the aquisition and development of energy resources and infrastructure in North America. The company was formed in 2004 after merging Westport Resources Corp., a publicly traded exploration and production complany, into Kerr-McGee Corp.
Prior to his time with Enduring Resrouces, LLC., from October 2000 to June 2004, Barth served as President and COO of Westport Resources Corp. He was cofoudning officer and director of its preceding company, Westport Oil and Gas, from 1991 to 2000. Prior to joining Westport Oil and Gas, Barth was the manager of production operations for the Caza companies. He initially was employed in 1979 by Pennzoil Exploration and Production Co., and Pembina Resources Ltd., a Canadian oil and natural gas company. His experience included operations engineering, reservoir engineering, strategic planning, property evaluation, and operations management from 1979 to 1991.
His other involvements include:
Director, member of the audit committee and HS&E committee of Ensign Energy Service Inc., an international oilfield services company public traded on the Canadian TSX.
Director, member of the audit committee, and chair of the compensation committee of Intrepid Potash Corp., a mining company publicly traded on the NYSE.
Director, member of the audit committee, and Chairman of the Board of Jonah Energy, a private energy production company.
Trustee of Regis University.
Director of the National Western Stock Show Association.
Director, Chairman of the Board of Children's Hospital Colorado and Children's Colorado Hospital System, a pediatric healthcare network.
Barth holds a Bachelor's of Science in Engineering and Master's of Science in Economics from Colorado School of Mines.